Cyclaam (Cyclamen) is een geslacht van vaste planten uit de sleutelbloemfamilie of volgens het APG II-systeem uit de familie myrsinaceae. De cyclaam is een knolgewas, dat weinig affiniteit vertoont met andere sleutelbloemachtigen hoewel hij door zijn omgekeerde petalen op het twaalfgodenkruid (Dodecatheon meadia) uit

noord-amerika lijkt.    Bron: Wikipedia
You'll see this kind of flowers during the autumn and the winter. They exist in many different species.

Cyclamens have a tuber, from which the leaves, flowers and roots grow. In most species,  leaves come up in autumn, grow through the winter, and then die in spring, then the plant goes dormant through the dry Mediterrian summer.  Source: Wikipedia.
All pictures made with an Olympus OM-D EM-1 III & M. Zuiko 60mm F2.8 macro lens.
Al deze foto's zijn gemaakt in het park van beervelde op 1 m2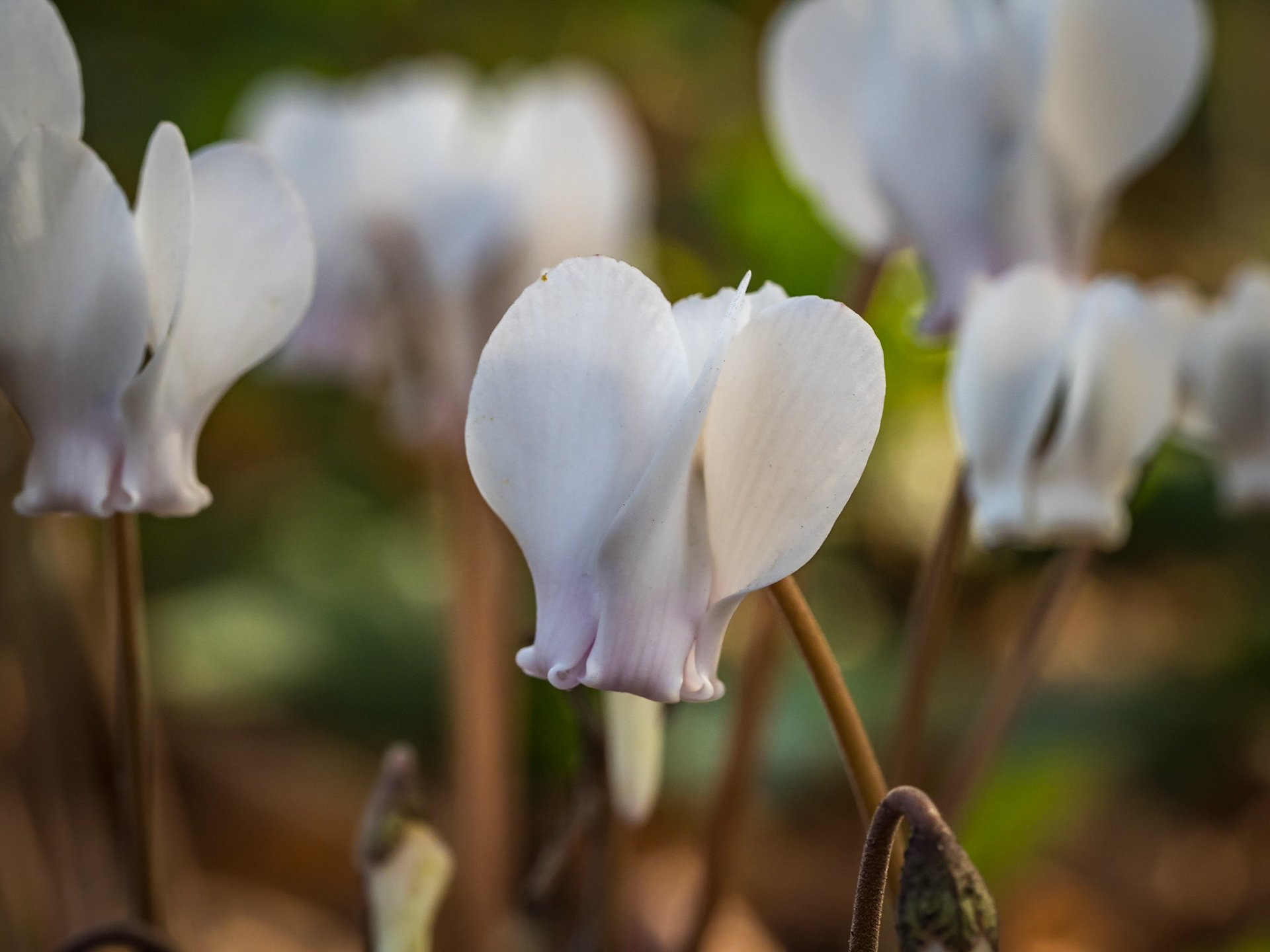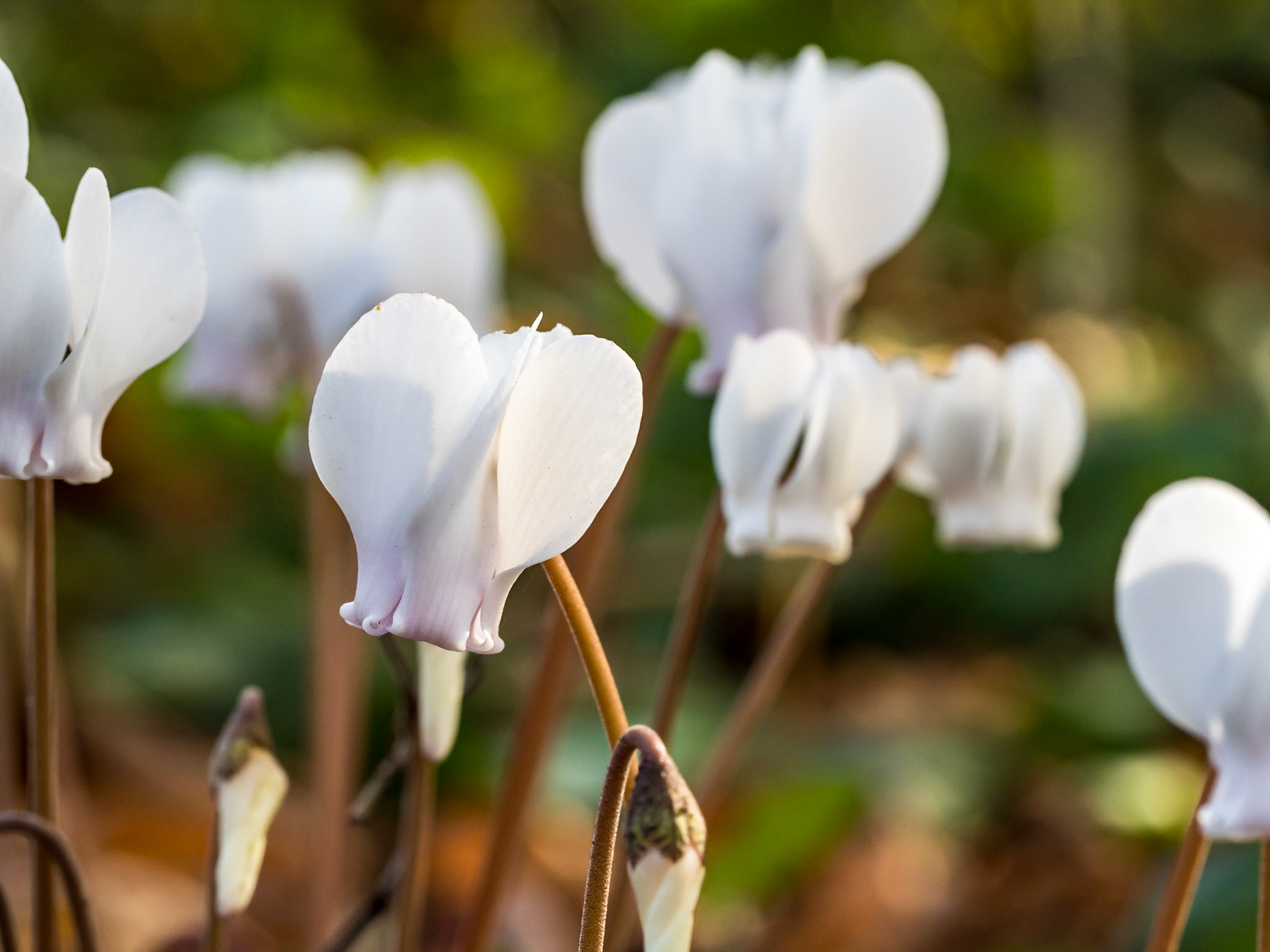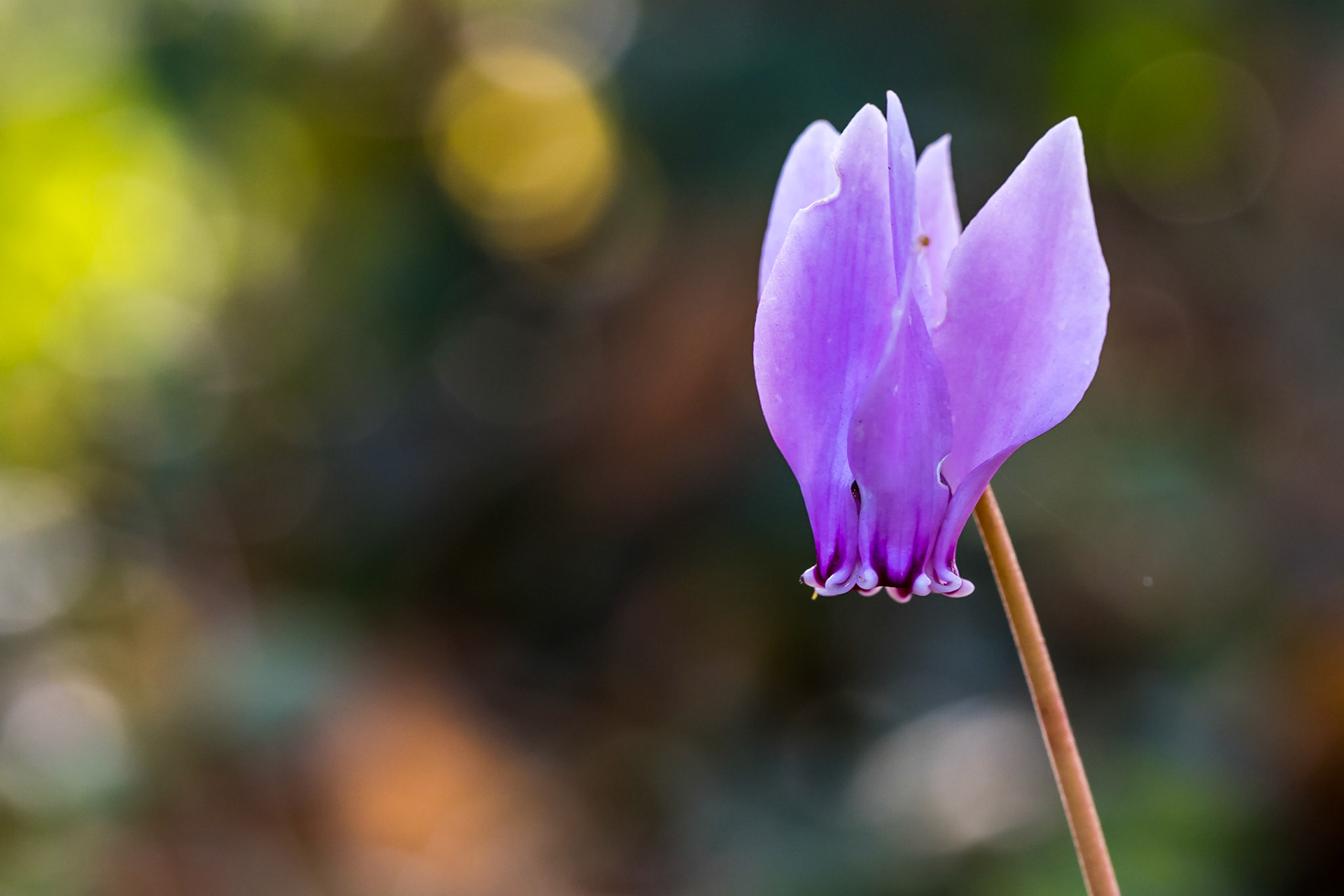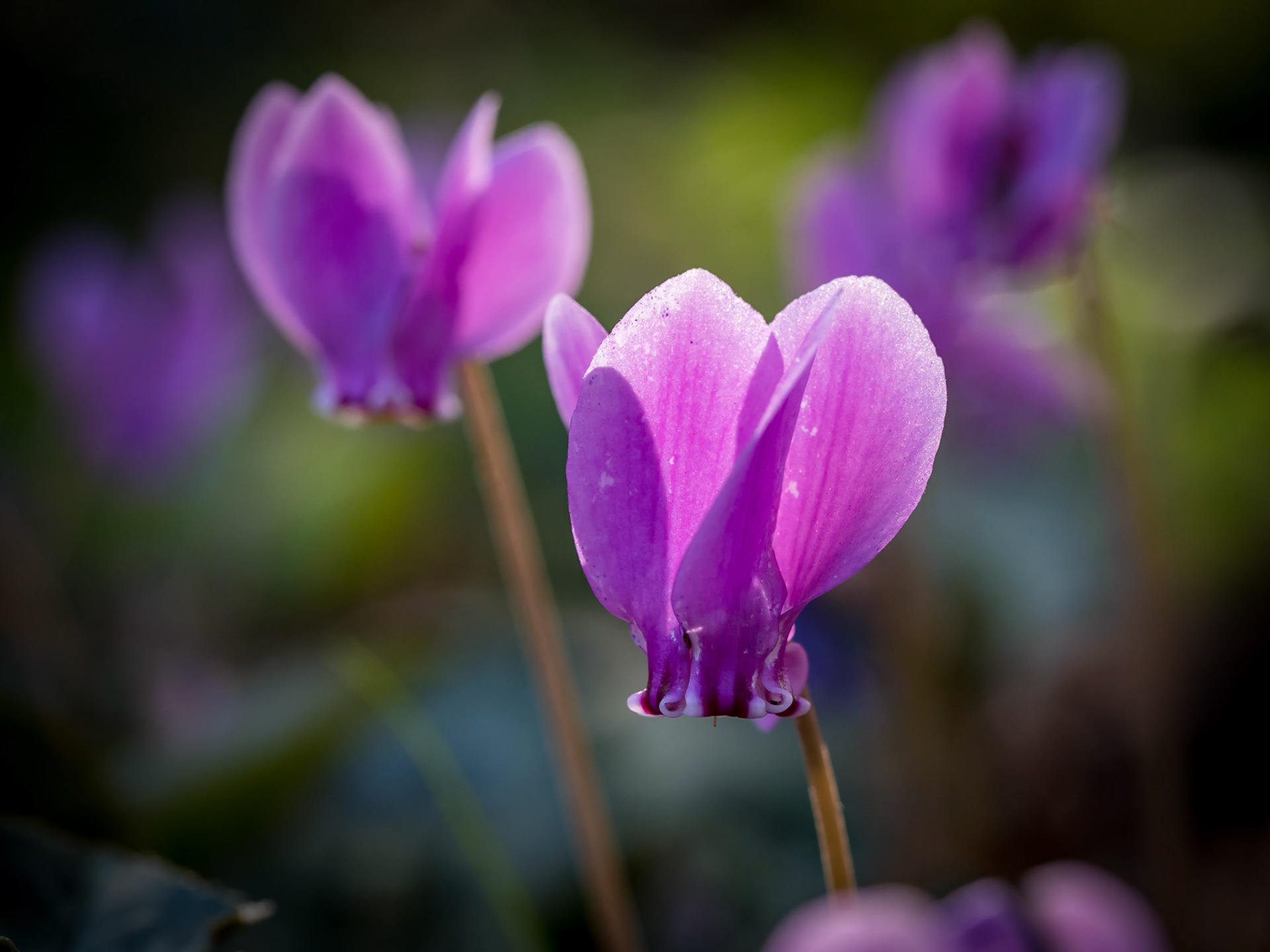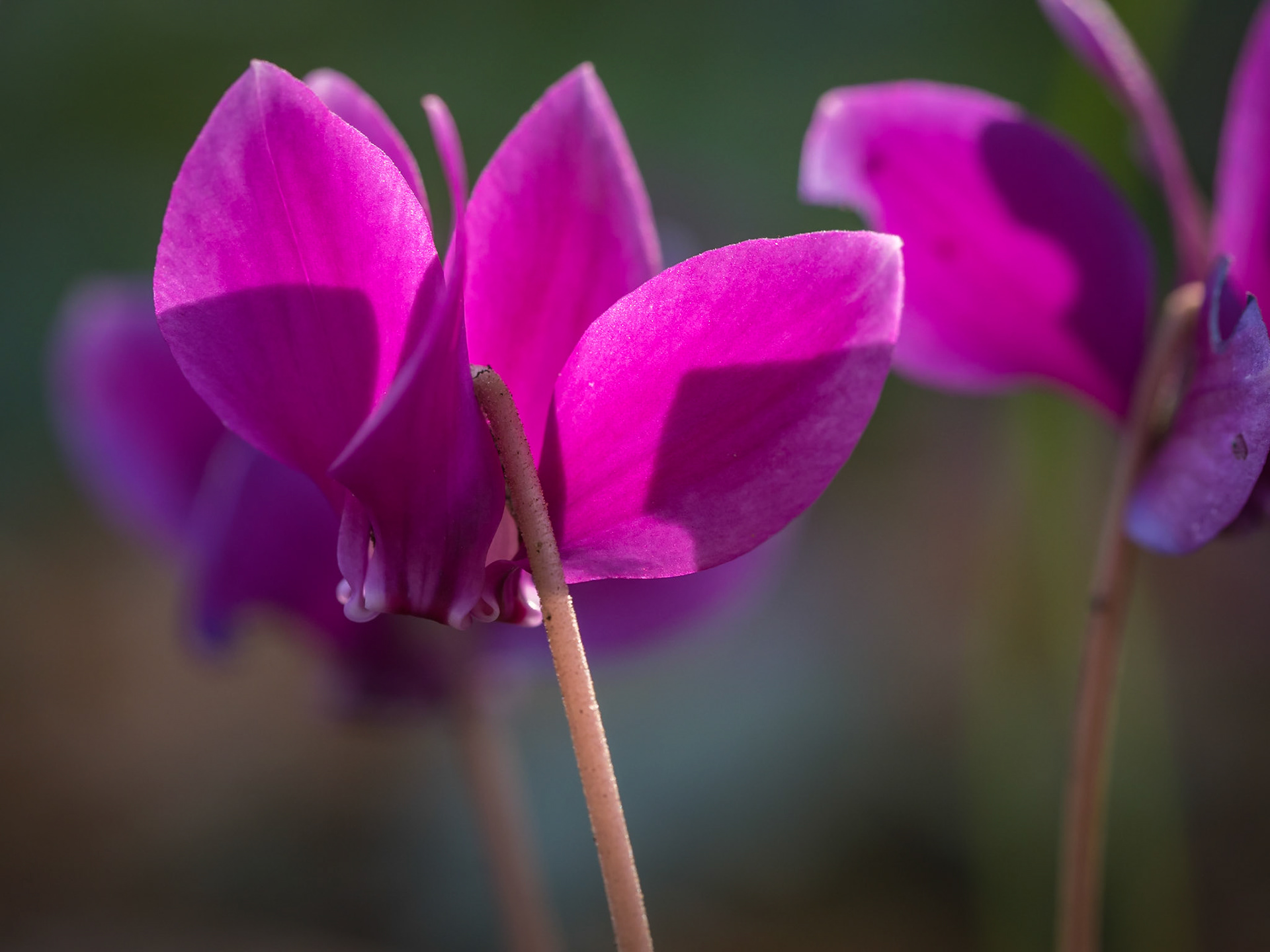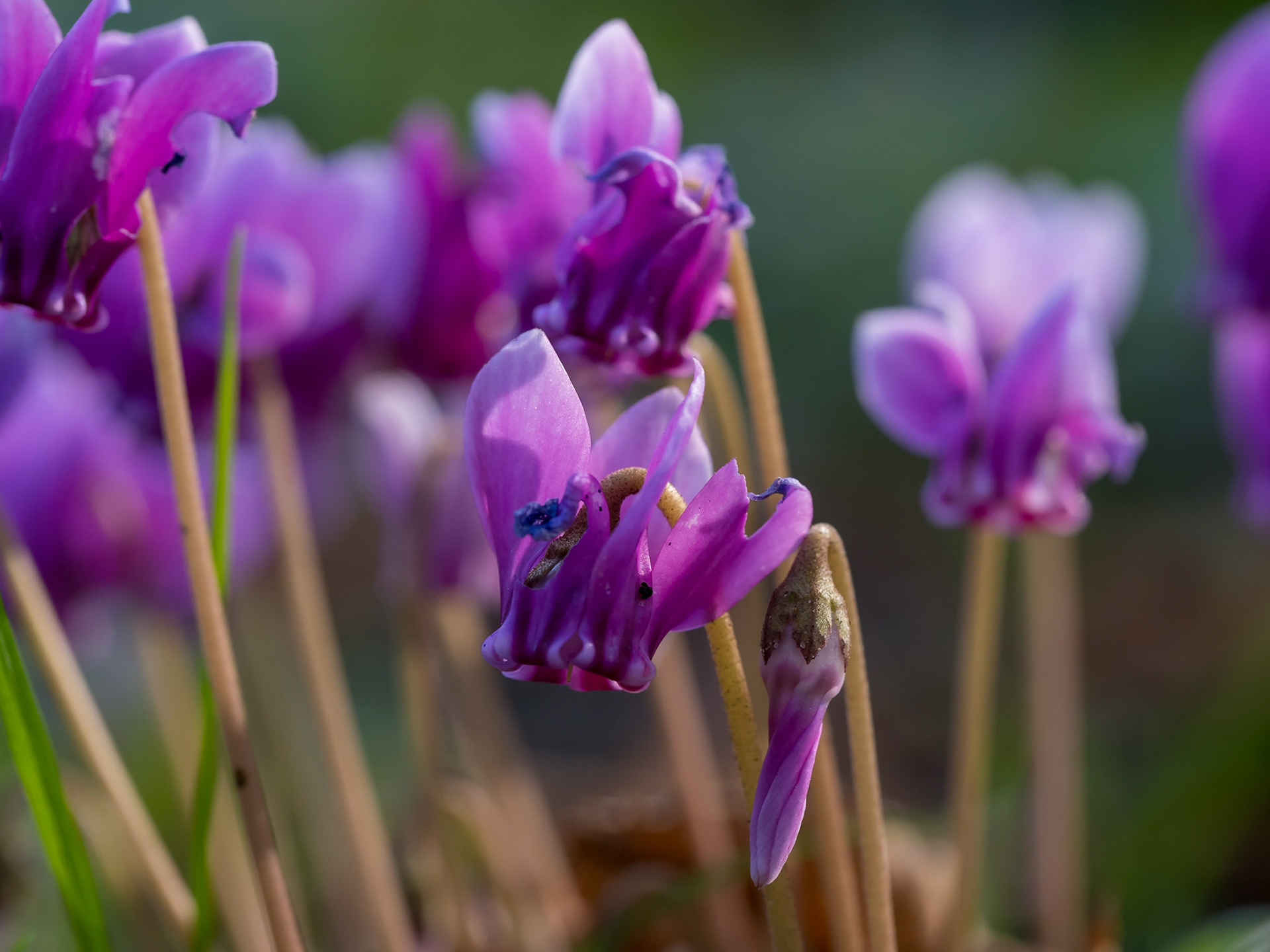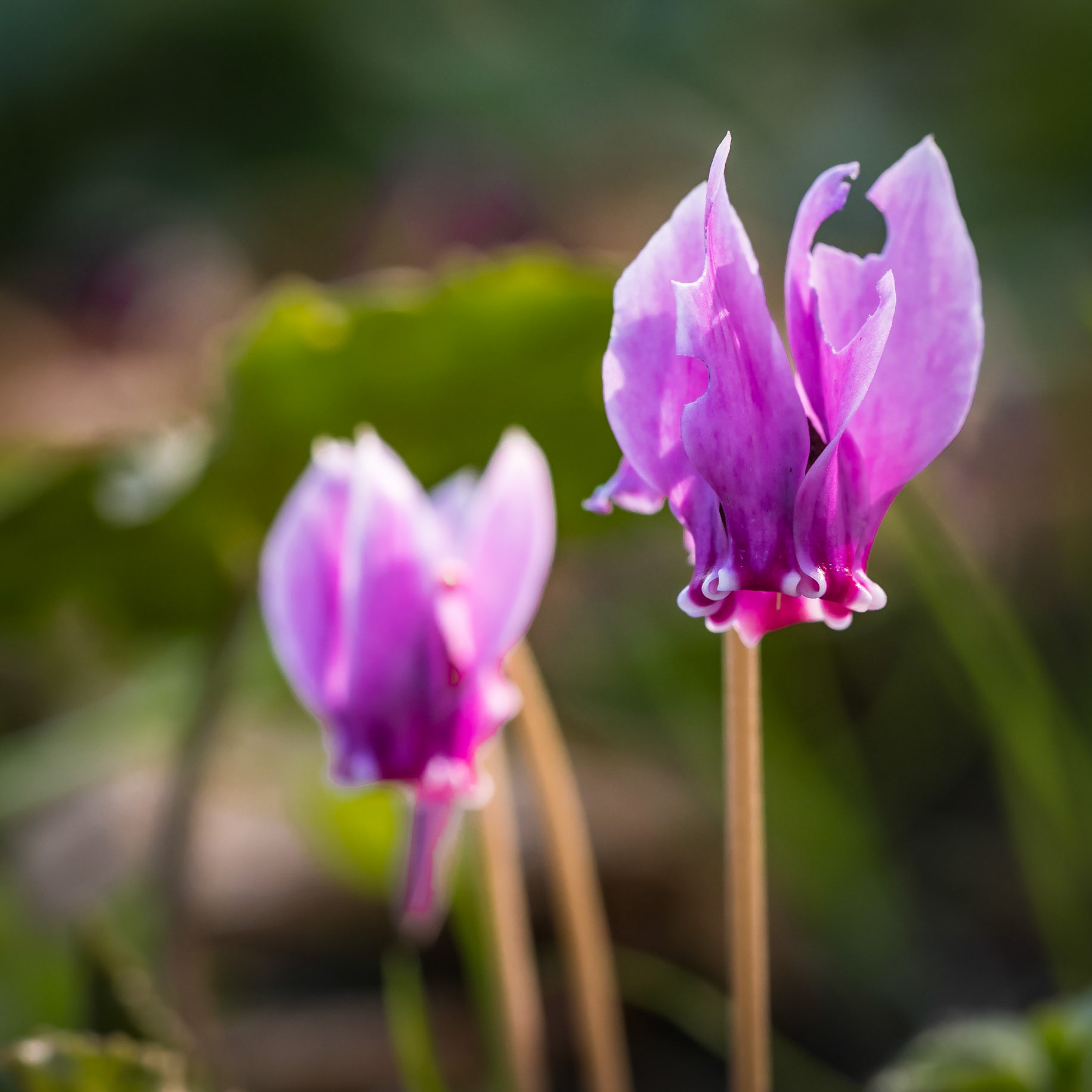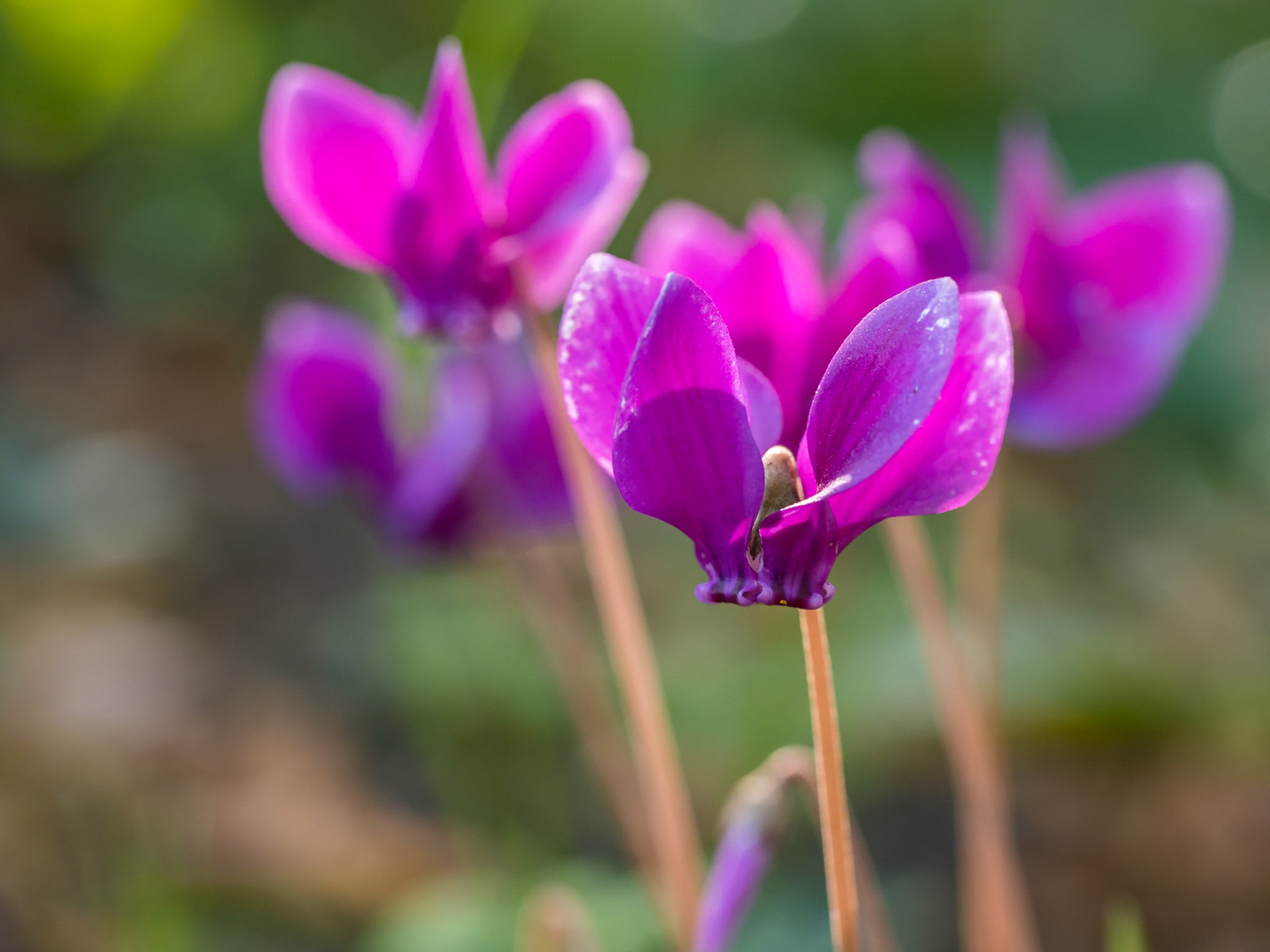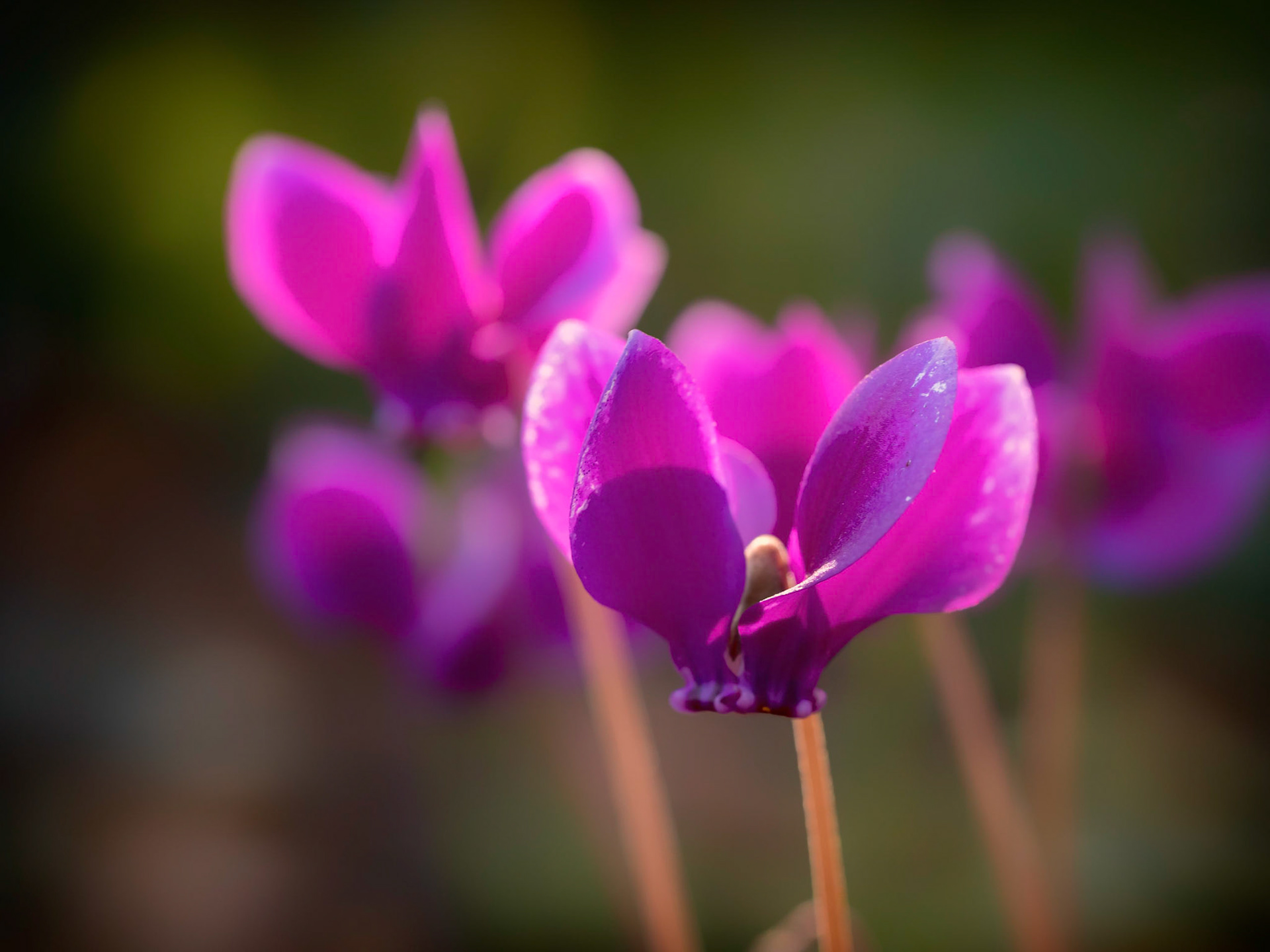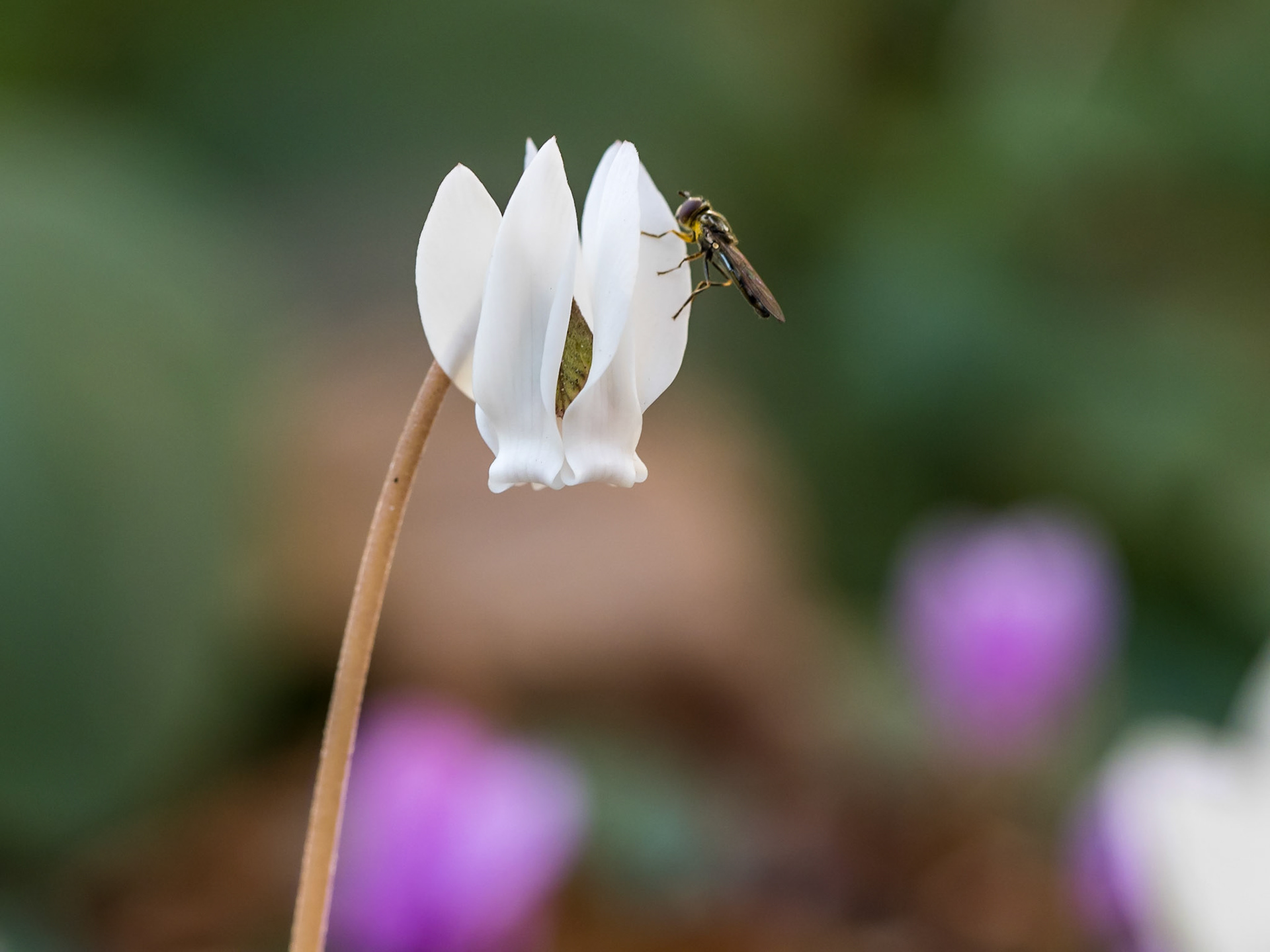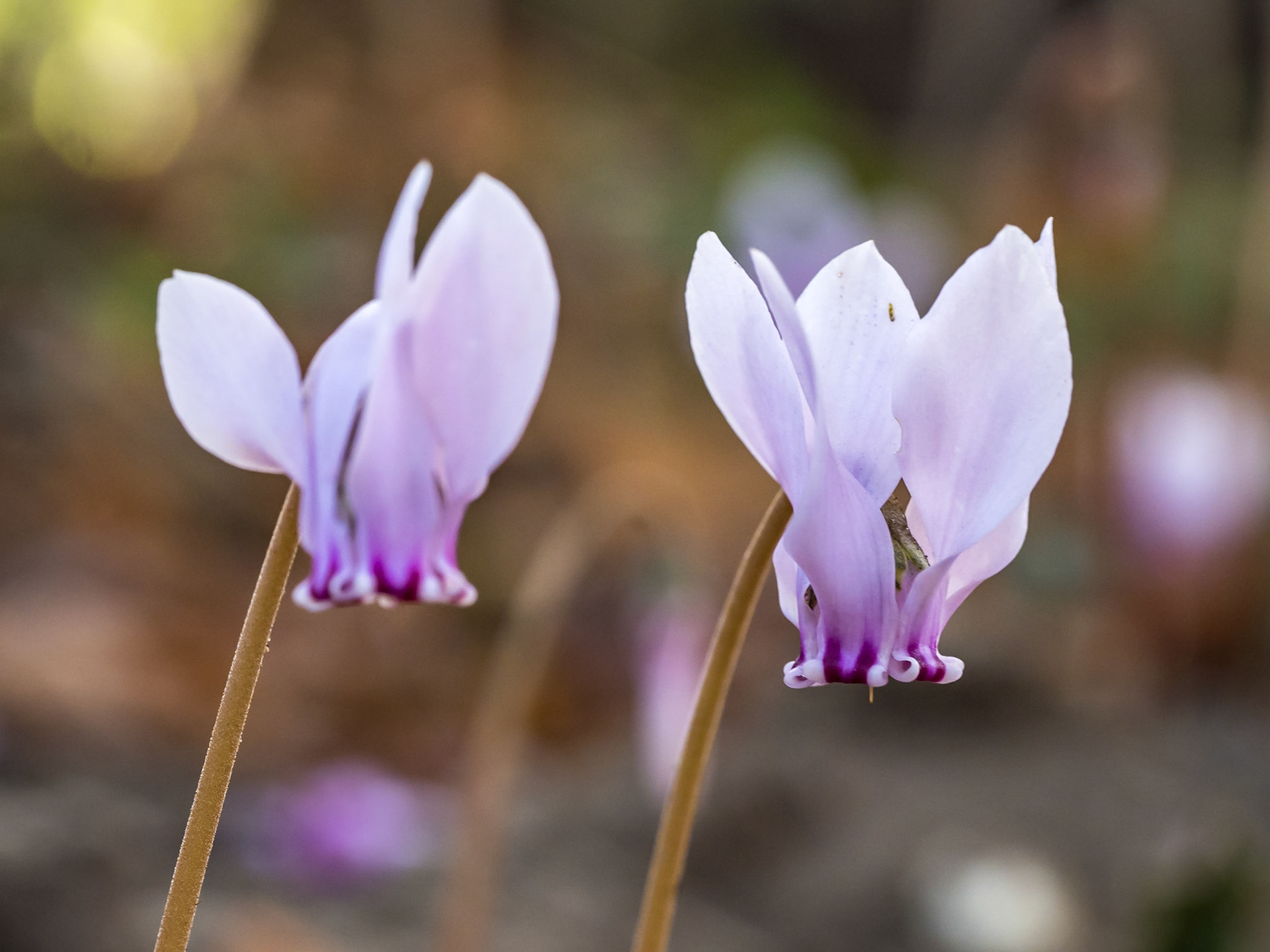 Thank you very much for your time to watch my pictures.